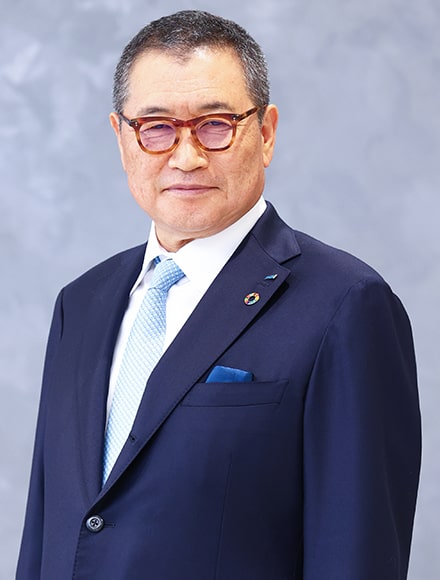 We are pleased to announce the overview of the Daicel Group's performance in the fiscal year ended March 31, 2018 as follows.
Sales revenue for the consolidated fiscal year under review totaled ¥462.956 billion (up 5.2% year-on-year). On the income front, operating income amounted to ¥58.932 billion (down 8.4% year-on-year), ordinary income was ¥61.093 billion (down 7.7% year-on-year) and net income attributable to owners of the parent numbered in ¥37.062 billion (down 14.2% year-on-year).
During the fiscal year ended March 31, 2018, a continuing economic recovery was observed in the United States and Europe, along with rallying movement in the Chinese economy, while the Japanese economy continued its recovery at a moderate pace.
In such circumstances, the Daicel Group has been working hard to improve business performance by expanding sales volume while continuously reducing costs. However, rising raw fuel procurement costs, a weakening market for some flagship products, and the fire at the Ohtake Plant have had an effect. These factors have resulted in higher revenue in the consolidated fiscal year, but lower profits.
With regard to the world economy looking ahead, a moderate recovery is expected to continue. This will be supported by an increase in corporate profits, better employment and income environment in developed countries, and abating anxiety over an economic slowdown in emerging countries. Meanwhile, an uncertain business environment is likely to continue, given ongoing concerns with regard to protectionist trade policies and geopolitical risks.
Under such circumstances, while maintaining safe operations and assuring product safety and quality as our top priorities —fundamental for any manufacturer—, the Daicel Group has been implementing a three-year mid-term plan (3D-III) covering FY2017 (ended March 2018) to FY2019 (ending March 2020) to achieve "Grand Vision 2020," our long-term goals.
Under this mid-term plan, we will further expand our initiatives to become a "best solutions" company as set up by the 3D-I and 3D-II plans. We will accelerate the growth of existing businesses along with the creation of new business units through proactive investments, including M&A. In creating new business units, we seek to build businesses that will become pillars of future growth. We will do this by utilizing open innovation to incorporate a broad range of ideas from customers, universities and others outside the Group.
We are ready to launch full-scale efforts to address these issues and would like to ask our shareholders for even greater support and encouragement.
May 2018
President and CEO