Leaflet
Please fill in the form below to request Leaflet on GRANFILLER-D™.
Leaflet on GRANFILLER-D™
Topics covered in this leaflet
Product features and characteristics
Powder properties
Tablet properties (Placebo)
Evaluation on content uniformity
Preparation of mini ODTs
GRANFILLER-D™ -Co-processed excipient for ODTs-
GRANFILLER-D™ is a co-processed excipient for ODTs designed to have well-balanced property between oral disintegration time and tablet hardness. This leaflet provides basic information on GRANFILLER-D™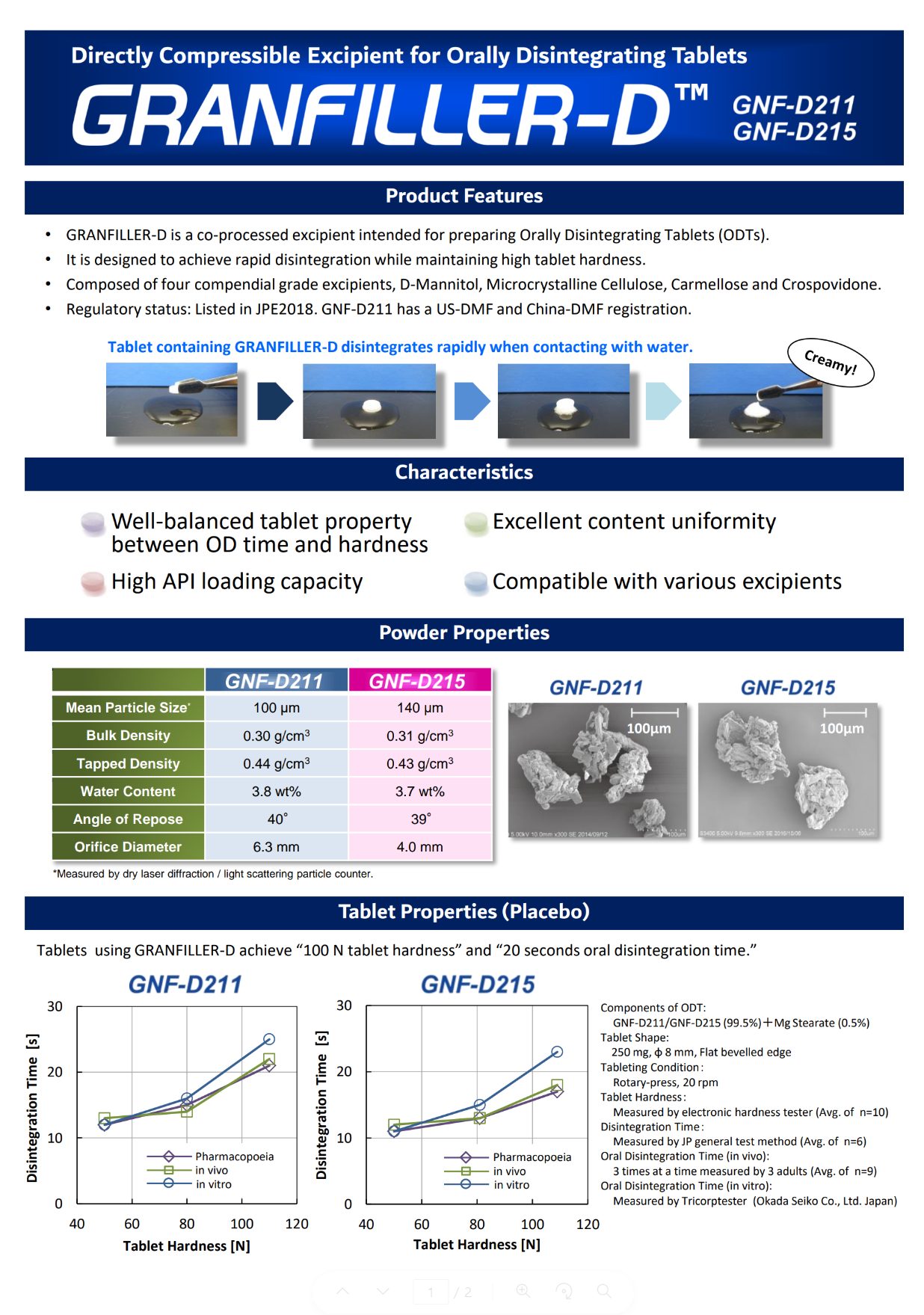 Please fill in the form, and click 'Next' button.
We will send you the URL to download the requested material to your registered e-mail.
Our materials are intended for companies interested in introducing our products, solutions, and services. Please note that we may not accommodate requests from companies in the same industry, distributors, individuals, and free email accounts (gmail.com / hotmail.com / etc.).