White Paper
GRANFiLLER-D™-Water absorption behavior and disintegration mechanism-
Please fill in the form below to request GRANFiLLER-D™-Water absorption behavior and disintegration mechanism-.
GRANFiLLER-D™-Water absorption behavior and disintegration mechanism-
Topics covered in this white paper
Observation of the mechanism of water conduction and disintegration using an X-ray structural analyser.
Observation of the relationship between porosity and disintegration inside tablets.
Abstract
'In this white paper, we report the water absorption behavior and disintegration mechanism of GRANFILLER-D™ (GNF). The real-time observations by X-ray was performed to investigate absorption behavior of ODTs prepared with several co-processed excipients (CPEs) . We found that ODTs with GNF showed distinctive smooth and homogeneous water absorption behavior disintegrating directly at a primary particle level. Additionally, the relation between porosity and disintegration time of ODTs with various CPEs was investigated by M. Kokott, et al. It was shown that ODT with GNF maintains short disintegration time over a wide range of porosity, unlike other CPEs. These investigations revealed that GNF particles themselves function as a water absorption pathway which is an unconventional water conducting pathway.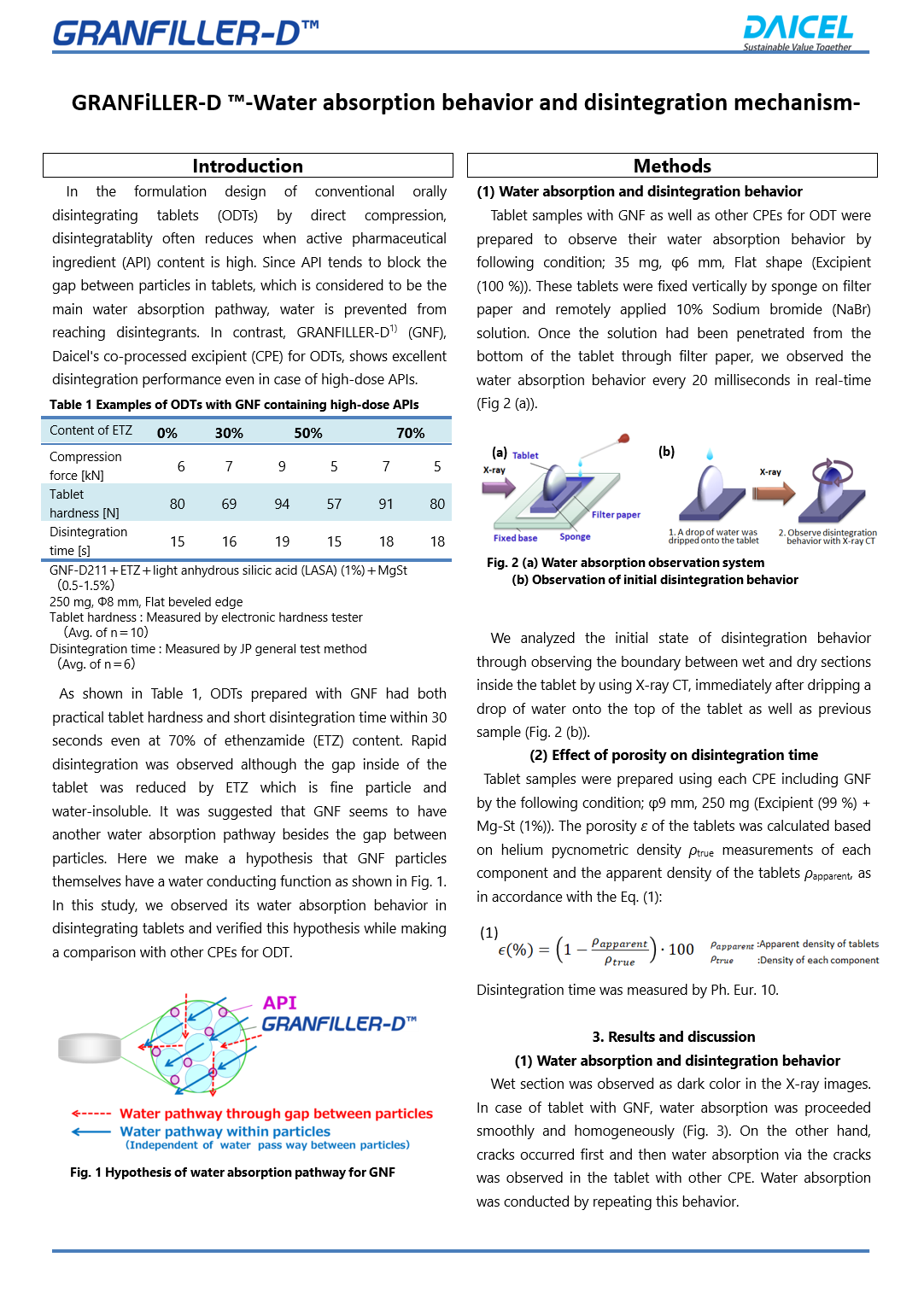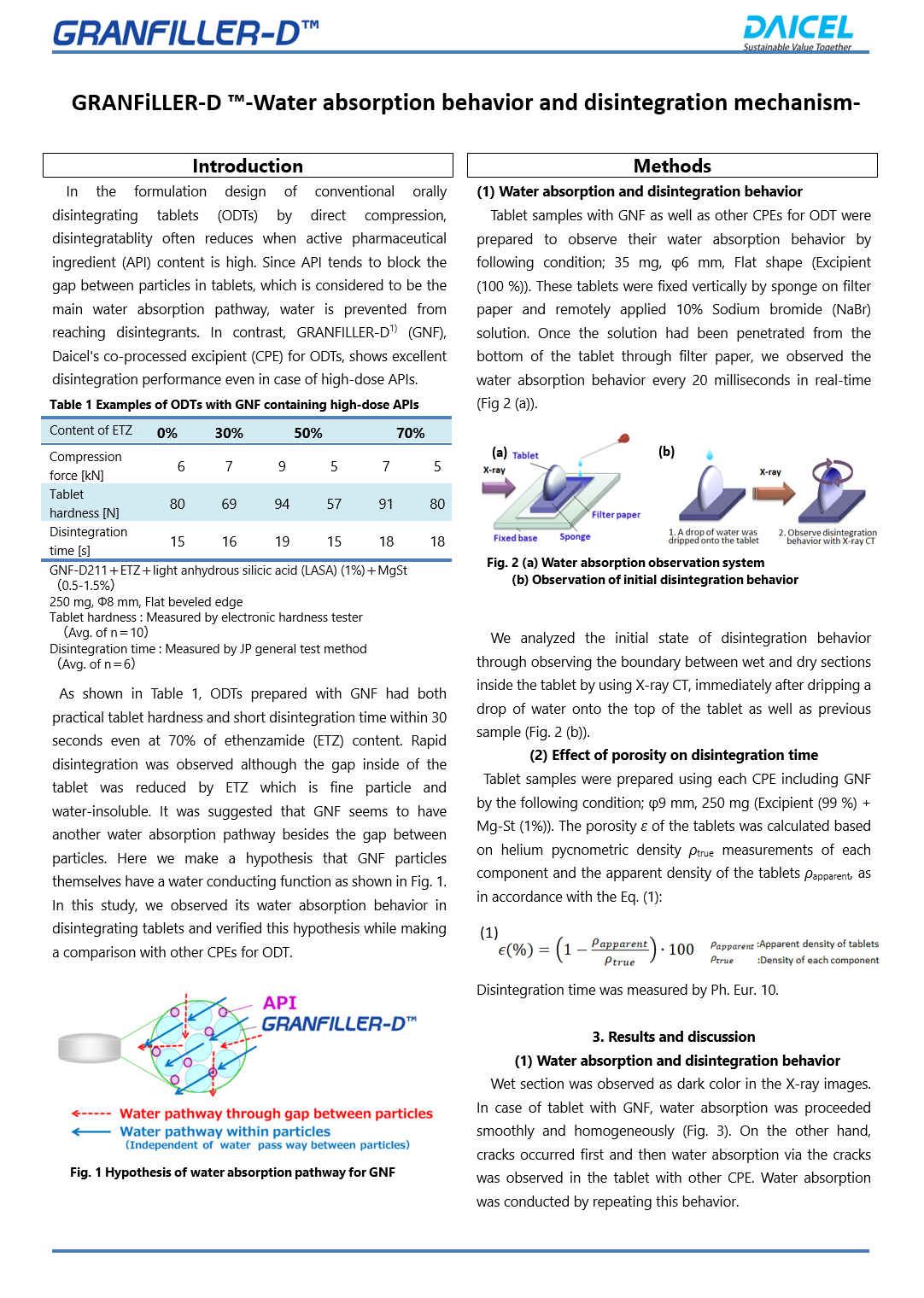 Please fill in the form, and click 'Next' button.
We will send you the URL to download the requested material to your registered e-mail.
Our materials are intended for companies interested in introducing our products, solutions, and services. Please note that we may not accommodate requests from companies in the same industry, distributors, individuals, and free email accounts (gmail.com / hotmail.com / etc.).