What Is "Wafer Level Optics (WLO)"?
Several lenses can be manufactured at one time from a wafer-like resin and cut to shape.
While conventional injection molding can produce only a few dozen lenses at one time, we can produce hundreds of lenses in one wafer at a time. Amenable to mass production, the WLO process offers the significant advantage of being able to make lenses in a multitude of shapes, thicknesses, and sizes, surpassing the capabilities of injection molding.
In addition to the process advantages, the lens material itself is a heat-resistant resin developed by Daicel that can be used in the reflow process.
Wafer Level Optics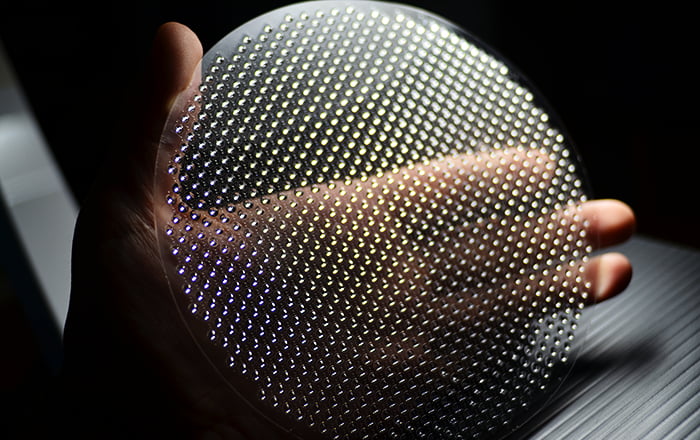 The Molding Process
We use our proprietary epoxy resins and silicone resins to meet customer performance requirements and offer solutions that combine optical design and peripheral technologies. Daicel's unique imprint molding technology contributes to efficient production of high-precision WLO. We can also offer surface decoration and integral molding at levels of precision ranging from micro scale to nano scale.
Our WLO also feature excellent resistance to the heat of solder flow and are compatible with electronic component mounting. "Imprint molding" is a processing technology in which a thermosetting or photo-curable resin is sandwiched between molds, and the pattern is transferred. The surface shape engraved in the imprint mold can be transferred directly to the resin with great accuracy. Our core technologies include material design technology, molding technology, and two- and three-dimensional evaluation and analysis technologies for molded products. These technologies enable us to produce high-precision lenses efficiently.

Molding Machine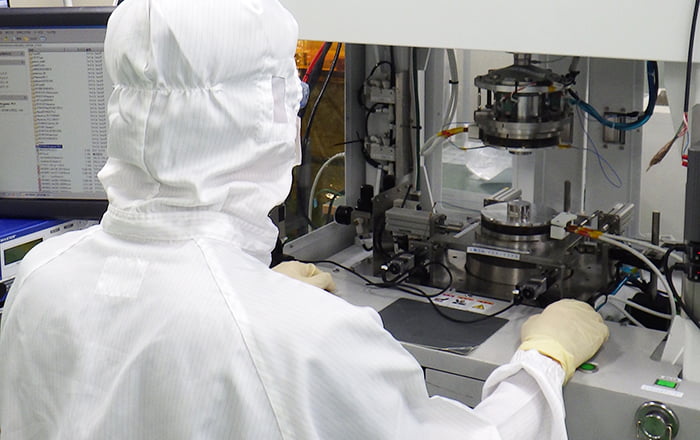 Divided Lens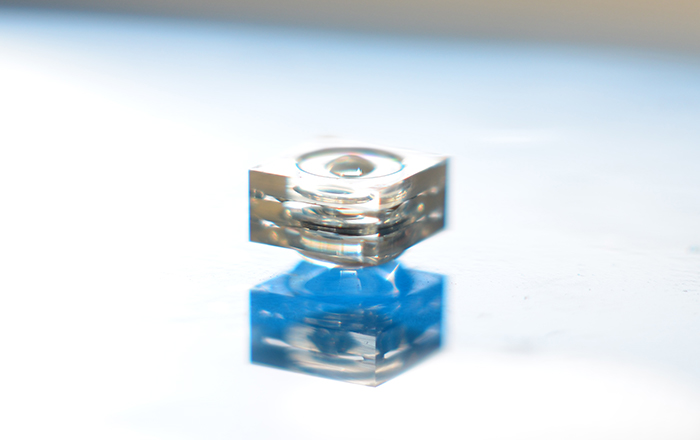 Development Flow

Examples of evaluations and processing used in manufacturing
Material evaluation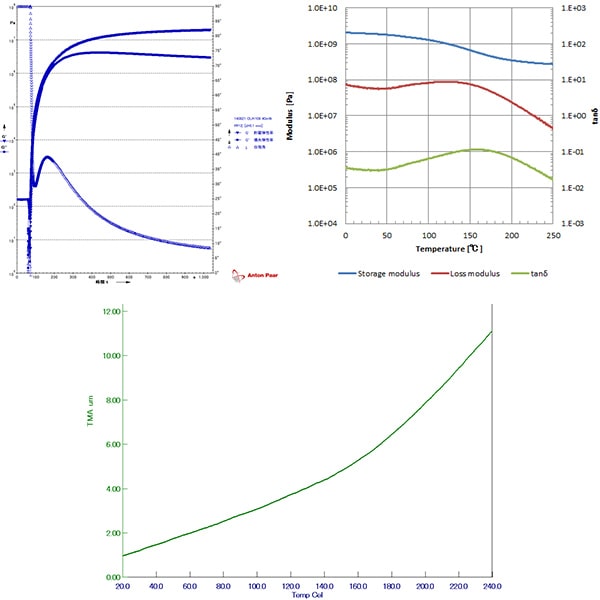 Optical / Mechanical design

Optical simulation
3D / 2D drawing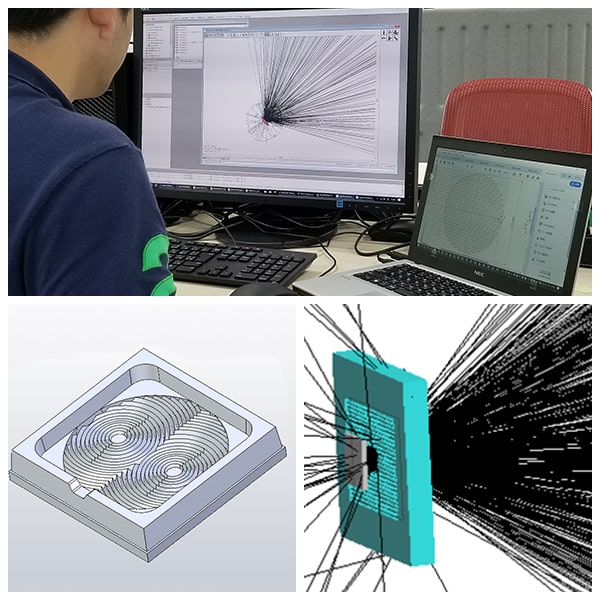 Optical evaluation

Optical homogeneity evaluation
MTF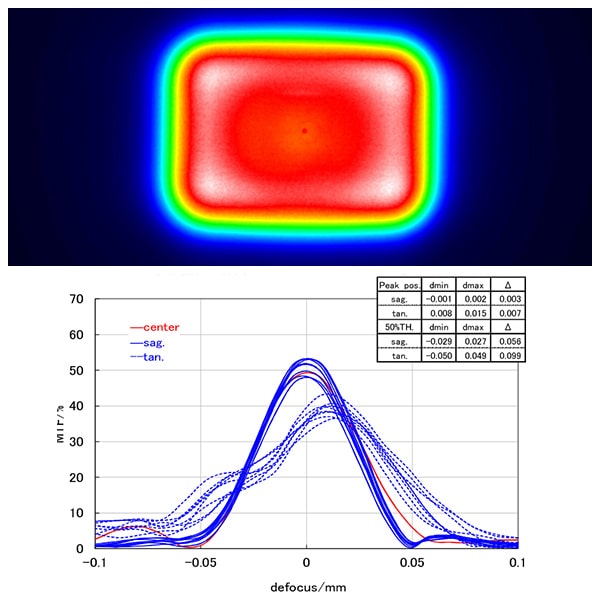 Machining molding die

Machining
Lithography
Laser processing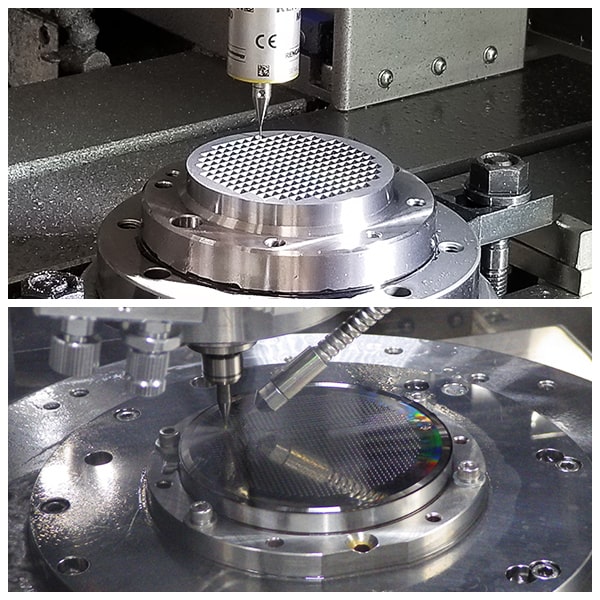 Mechanical evaluation

SEM, TEM
Internal stress evaluation
Lens shape evaluation
Wafer position evaluation