Engineering plastics segment
We, the Daicel Group offer a wide-range of plastics, from engineering plastics and plastic compound products of high performance polymer, to functional sheets, formed trays and packaging films. We provide solutions with our products and technologies to various industries.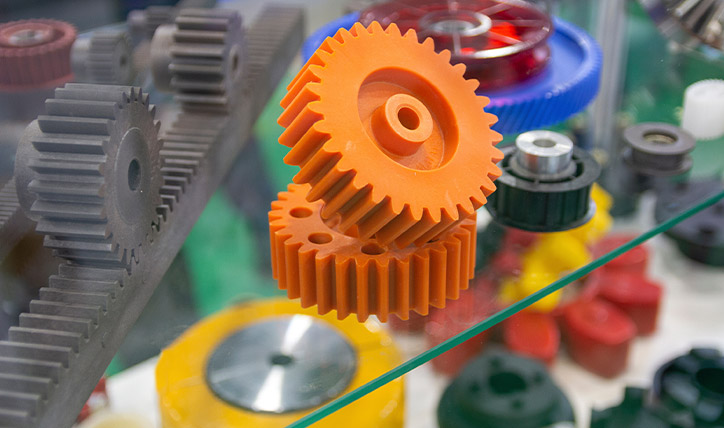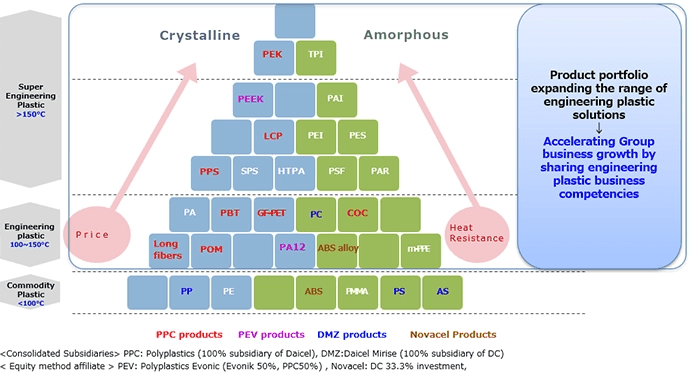 Daicel Miraizu Ltd.
Manufacture and sales of plastic compounds, barrier films for food, water-soluble polymers, water-based adhesives, materials for civil engineering and construction, celluloid, acetate plastics and other resins as well as household products

DM Novafoam Ltd.
Manufacture and sales of cushioning materials and other low-density plastic foam products

Daicel Pack Systems Ltd.
Manufacture and sales of various molded containers
About Engineering Plastics
Engineering plastics are high-performance plastics with excellent mechanical strength, heat-resistance, chemical resistance and other properties. They are used in every facet of modern life from automobiles, household appliances and electronic devices, to aircraft as well as food and medical products packaging. By substituting engineering plastics for metal parts, we are contributing to weight reduction and miniaturization of products, improved safety, and reduced manufacturing costs.
As Japan's first specialized engineering plastics manufacturer, Polyplastics Co., Ltd. has been supporting customers' uncompromising manufacturing with their various engineering plastics such as Polyacetal resin DURACON® and Liquid Crystal Polymer LAPEROS® based on the technical development achievements built over half a century. DURACON® and LAPEROS® have the largest global market share.